Order Flowers now for guaranteed delivery before Debra's visitation.
Debra Carter-Baker
Debra Carol Plummer Carter-Baker, 66, of Batavia, Ohio, passed away on Sunday, April 10, 2022. Debbie was born on November 23, 1955, to Don and Nora Plummer in Norfolk, Virginia. While just a small child Debbie's family relocated to Goshen, Ohio where she and her sisters grew up. Debbie graduated from Goshen High School in 1973. She was a talented artist who dazzled audiences in high school dramas, tore up the dance floor on more than one occasion, and dabbled with both painting and sculpture. She worked as a florist for a number of years bringing beauty and joy to many. Even after she left the profession, she continued to share her talent with family and friends. As an adult, Debbie returned to school, earning a degree from the University of Cincinnati in social work. Debbie successfully transformed her creative talents, using them to help others and improve the lives of the clients that she worked with over the years. Debbie was preceded by her sons Donald Joseph Carter and Charles Nathan Carter; her father Donald Carroll Plummer; and her sisters Fran Plummer Corbett and Peg Plummer Ash. She is survived by her husband Victor Baker; her mother Nora Plummer Thompson; her sister Holly Plummer Chaker; granddaughter Lilly Ann Carter; Lilly's mother, father, and brothers Lizza, Matt, Asher, and Grayson Knabe; her stepfather Derwood Thompson; as well as her loving nieces and nephews and a multitude of very dear friends.
To plant memorial trees or send flowers to the family in memory of Debra Carter-Baker, please visit our flower store.
---
Guestbook
A candle was lit in memory of Debra Carter-Baker
Mark Hatfield Jun 5 2022 6:56 AM
A candle was lit in memory of Debra Carter-Baker
Pamela Mackey May 8 2022 12:51 AM
To Deb\'s ,dearly beloved husband Victor Baker , mother Nora Thompson sister Holly Plummer Chaker ,granddaughter Lilly Ann Carter,and stepfather Derwood Thompson as well as Lilly\'s loving mother ,father and brothers Lizza ,Matt Ashner,and Grayson Knabe please accept my heartfelt condolences for the loss of the most loving , generous ,kind and beautiful person who was blessed with a heart for Jesus and was a faithful servant of God.
I met Deb on September 18, 2008 @ Harmony Court . My late husband was discharged from University Hospital to a post acute care unit at Harmony Court . Deb was the Director of Social Services at Harmony .
She was a sterling professional executing her duties and responsibilities in her role at Harmony . Over the passage of time and my relocation to Maryland in 2013 , Deb and I remained in constant touch with each. After her health declined in 2016 and her transitioning from employment into to medical disability we continued to remain regular contact until my health declined two months ago.
I thank God Deb was born . We \"surrogate\" sisters . Deb adored her family and a true friend . Her life was a beacon of light to others . May her soul rest in eternal peace . . I shall miss my \"\"sister \" who was an angel on earth .
\"
Pamela Mackey May 8 2022 12:48 AM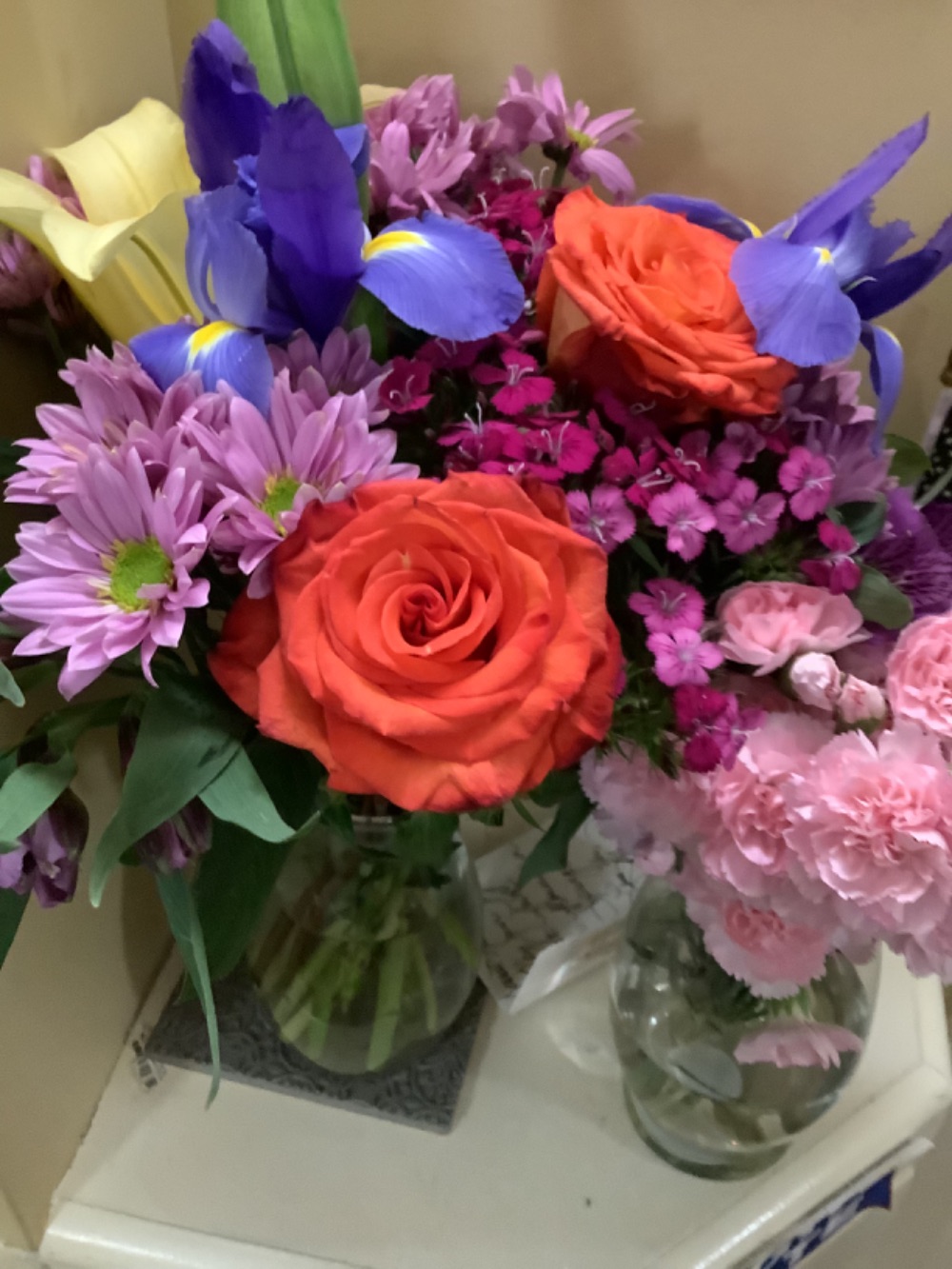 To Victor, Lilly and the rest of Deb's family, May God bring you peace and comfort in your memories. Deb was a great friend to me at Harmony Court, she will be missed by all who knew her. RIP Deb❣️🙏🙏🙏
Betty Jo Turner Apr 21 2022 10:23 PM
Just recently reconnected with Debbie, will always treasure our high school memories and the dear friend that she is! Rest in our Lord and savior..Jesus!!

Greg Marsh Apr 19 2022 3:15 PM
I will miss you - Every time I have toast with Apple butter I will have one for you too
GP Armstrong Apr 19 2022 8:31 AM
Cousin I'm so sorry our life's were spent in different states and we actually just recently come to know each other thought social media but I will treasure our conversations about our children and grandchildren and my great grandson so grateful you had lizzy and her family by your side and of course we will continue to love your mom (AUNT NORA) and pray you have now found peace within your health and have been reunited with your loving son. ❤️ you
Patricia Manning Apr 18 2022 5:49 PM
I am so sorry to hear of Deb's passing. She was a very special lady and a dear friend. She helped me through some hard times when we worked together at Harmony Nursing Home. Rest in peace, Deb, until we meet again!
Sandra Marshall Apr 18 2022 3:49 PM