Order Flowers now for guaranteed delivery before Lee's visitation.
Lee Douglas Herndon
Sharonville - Lee Douglas Herndon, age 70. Born June 11, 1952 in Louisville, Ky. Entered into rest July 4, 2022 in his residence. Son of the late Richard Cole Herndon Sr. and Mary Louise Herndon (maiden name Brown). Dear brother of Judith C. Mullett, Teresa E. Carpenter, Anita Von Holle, his late brother, Richard C. Herndon Jr. and his brother James B. Herndon. Lee was survived by his three sons, Lee Douglas, William "Bill", and Joel.
Lee worked as a Design Checker, at Belcan in the Tri-County area. Lee started his work career as a Tool & Dye Maker at General Electric, while he took courses in drafting. Lee was a natural drafter and one day, one of his associates suggested that Lee would be a good candidate to be a Drafting Design Checker (I may not have that title correct but it describes what he did). This is an important position as it was up to Lee to ensure that drawings issued to GE, were 100% correct. Since these drawings were usually for Jet Engine Parts, accuracy is critical.
Lee won the biggest award that GE had ever given a contractor, at the time it was awarded. It was for an error he discovered in the Engineer's design that Lee determined would cause a part to come loose and could cause a mid-air breakdown. As I remember it, this was brought to the attention of a division in France and it was determined that Lee was 100% correct and probably prevented future tragedy.
He was a lot of fun and loved to laugh. As a child, he was so very senistive that it was really easy to tease him. I remember once when the two oldest brothers, Rick and Jimmy had some of the common, disgusting toys, like the fake poop and fake vomit. One night, they put the fake vomit in Lee's dinner plate and he yelled, look what he did and ran upstairs to jump in his bunk bed (top bunk) and they had put the fake poop in his bed. Lee yelled, and somebody pooped in my bed!!! He was so upset and mad.
He had another quirk, in that he was scared to ride over bridges. Whenever we came to a bridge, Lee would jump to the floor of the car and hide, until we told him, we had passed over the bridge. Of course, he grew out of that.
Lee's passing is a shock to us all. I thought we had a lot more years together and I miss him more than I can say.
Lee's legacy is all the cats he has rescued over the last 30 something years. Lee saved approximately 44-45 cats. I don't mean just got them in a shelter, he found them forever homes. He not only saved the cats but think of all the joy those cats gave the families that adopted them. He made sure very one of those cats was spayed or neutered.
Lee was also quite a musician. He played a lot of different instruments, guitar, piano, drums, and the harmonica. He composed quite a few songs. He could play by ear but he could also read music. I saw him listen to a song and then sit down and play it on the piano.
Lee was taken from us much too soon. He was still working full time, even though he was old enough to retire. But he's now with his Mom and Dad, his big brother Rick, who passed away from cancer in 2008, just to name a few. Lee believed that we would see our pets in Heaven and I can picture him with his two kitties, Cowboy and Tigger and his little Yorkie that was killed by a car. But I'd rather he was still down here with us. Lee is missed more than words can express. May he rest in peace.
To plant memorial trees or send flowers to the family in memory of Lee Herndon, please visit our flower store.
---
Guestbook
I was sorry I wasn't able to pay my respects, I was on vacation. Lee was such a sweet guy, and will be missed. I used to always borrow his ruler, then one day he came over to my desk excited to see me because he brought me a nice ruler just like what he had. I will miss his presence.
Jennifer Haslinger Jul 26 2022 9:55 AM
I was sorry to hear of Lee's passing. He was always very kind and helpful to me at CDI. Loved to share cat stories with him.
Eleanora Sheldon Jul 16 2022 9:08 PM
My sincere sympathies to Lee's family. I meet Lee when I first started at CDI, Tri-County office. We are both cat people and discussed our love of our kitties and our rescue adventures. Lee will be greatly missed. Joy
Joy Darner Jul 15 2022 8:35 AM
Lee would stop in every day just to say hi and talk about Amy. What this man did for animals was amazing. I know at work he had a book of every mistake he ever made, that way he could teach the next person that made the mistake how to correct it. He seemed to like everyone he came in contact with here at Belcan. This mas will be missed. He was very blessed. Thank you for sharing him with us.
Sherie Ripperger Jul 12 2022 2:59 PM
2 photos were added for Lee Douglas Herndon
Judi Mullett Jul 10 2022 9:22 PM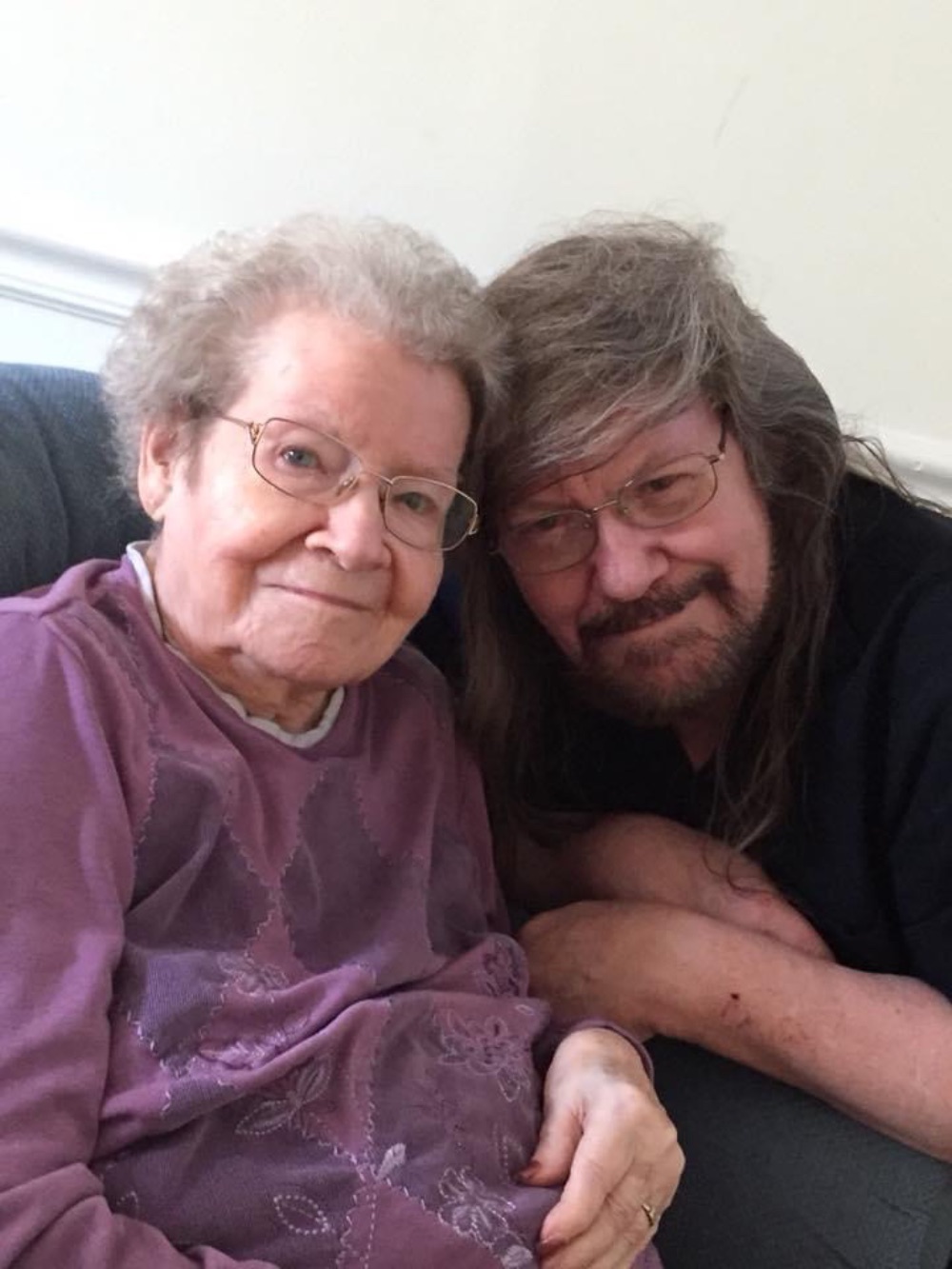 Lee will be missed. Always loved the cat stories as we both had rescued cats. It was always great to talk with him as we shared a passion for music as well. Thoughts and prayers for everyone.
Michael Emerick Jul 10 2022 5:27 AM
Lee was a great guy and he will be missed.
Barry Beyer Jul 8 2022 9:36 PM
It's very sad to know that Lee is now gone. I came to expect a daily story about Amy or another of his cats, something from his childhood, or his latest guitar. He will be missed.
Greg Gattermeyer Jul 7 2022 3:47 PM
I'm so sorry for your loss. I always enjoyed talking music with Lee, as well as hearing about his cats. He was a really good guy and will be missed. Unfortunately I will be out of town for the services, but know that you will all be in my thoughts and prayers.
Randy Adams Jul 7 2022 3:01 PM